Join us for a Saturday afternoon matinee screening of the award winning documentary film followed by a live question and answer session with film maker Dave Iverson and Dance for PD® Program Director David Leventhal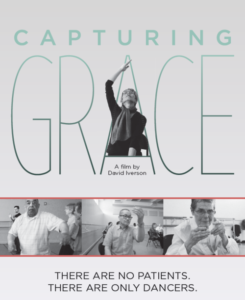 It seems like two separate realms. One is occupied by acclaimed dancers from Brooklyn's world-renowned Mark Morris Dance Group, the other by people with Parkinson's disease. CAPTURING GRACE is about what happens when those two worlds intersect. Filmed over the course of a year, Dave Iverson's remarkable documentary reveals the hopes, fears, and triumphs of this newly forged community as they work together to create a unique, life-changing performance.
It's a story filled with compelling moments and enduring characters who demonstrate the transformative power of art and the strength of the human spirit…and in so doing rediscover the meaning of grace.
WINNER: AUDIENCE FAVORITE AWARD
Mill Valley, Sedona and Wisconsin Film Festivals
WINNER: PEOPLE'S CHOICE AWARD
Starz Denver Film Festival
WINNER: BEST OF THE FEST
Minneapolis St. Paul International Film Festival
"Dave Iverson is a masterful storyteller…Capturing Grace is a poignant reflection on the strength and resilience of the human spirit."
— Michael J. Fox
Click for additional information and to Register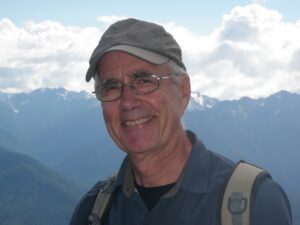 David Iverson is a writer, documentary film producer/director and broadcast journalist. His 2015 film "Capturing Grace" won numerous "Audience Favorite "awards at film festivals around the county and was broadcast nationwide on PBS in 2015 and again in 2016. Iverson was also the writer, correspondent and co-producer/director of the 2009 PBS Frontline documentary "My Father, My Brother and Me" which explored his family saga with Parkinson's disease. An earlier documentary of Iverson's for PBS, "The Thirty Second Candidate", won a National Emmy Award.
Iverson was a radio and television host for 35 years, first at Wisconsin Public Broadcasting and then at San Francisco's NPR affiliate KQED. He also served as a special correspondent for the PBS NewsHour where he reported on the aftermath of the Haiti earthquake.
Iverson also serves as Contributing Editor for the Michael J. Fox Foundation for Parkinson's Research and was a founding member of the foundation's Patient Council, serving as its co-chair for three years. He's currently completing a book on caregiving.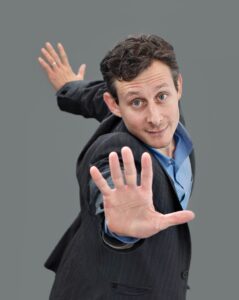 DAVID LEVENTHAL (Program Director and founding teacher) leads classes for people with Parkinson's disease around the world and trains other teachers in the Dance for PD® approach. Since 2007, he has trained more than 1,500 teachers in the Dance for PD® approach in 25 cities around the world. He received the 2018 Martha Hill Mid-Career Artist Award, a 2016 World Parkinson Congress Award for Distinguished Contribution to the Parkinson's Community and was a co-recipient, with Olie Westheimer, of the 2013 Alan Bonander Humanitarian Award from the Parkinson's Unity Walk. He is in demand as a speaker at international conferences and symposiums.
He serves on the boards of the Davis Phinney Foundation and the Georgetown Lombardi Comprehensive Cancer Center's Arts and Humanities Program, as well as the Dance & Creative Wellness Foundation. Leventhal designed and currently teaches a course that is part of the Narrative Medicine curriculum at Columbia University's College of Physicians and Surgeons.
As a dancer, he performed with the Mark Morris Dance Group from 1997-2011. He received a 2010 Bessie (New York Dance and Performance Award) for his performing career with Mark Morris.