Dr. Lageman will describe what cognitive changes can occur in Parkinson's disease as the illness progresses over time. She will also share strategies, which both the person with Parkinson's disease and their family members can use, to help manage these changes and optimize functioning.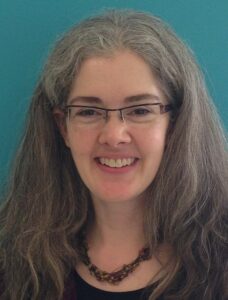 Sarah Lageman, PhD, ABPP-CN is a board- certified clinical neuropsychologist.
Dr. Lageman directs the Neuropsychology program at Virginia Commonwealth University's Parkinson's and Movement Disorders Center. Her clinical practice is focused on outpatient diagnostic neuropsychological assessment and psychotherapy with adult and geriatric populations, with an emphasis on Parkinson's disease and other movement-related disorders. Dr. Lageman's research focuses on neurorehabilitation and caregiver issues. Her primary research goals include developing and evaluating cognitive, mood, and quality of life interventions tailored to individuals with Parkinson's disease and other movement-related disorders and their caregivers.
Dr. Lageman completed her doctorate and master's degrees in Clinical Psychology, Neuropsychology track at the University of Florida. She completed her pre-doctoral internship in clinical psychology with a neuropsychology emphasis at West Virginia University and her post-doctoral fellowship in clinical neuropsychology at the Mayo Clinic.