Delay The Disease
Monday, 11:00 am – 12:00 pm
Instructor: Duane Hardek
This virtual exercise class offers a unique blend of functional exercise along with a presentation of a weekly health and wellness topic. This class is the only one of its kind – in addition to providing effective Parkinson's-specific exercises, Duane will blend in health and wellness coaching topics to help with your overall health knowledge and allow you to make healthy choices and lasting change. The exercises can be completed in a chair or standing, and those who prefer to challenge themselves can adapt to use light weights or training bands. All exercises shown can be progressed or regressed to meet the individual needs of each participant. There's something for everyone in this class, and it's geared towards helping people with Parkinson's live a healthy life, continue to maintain activities of daily living, and enjoy hobbies and retirement.
Duane has a passion for keeping people with Parkinson's healthy and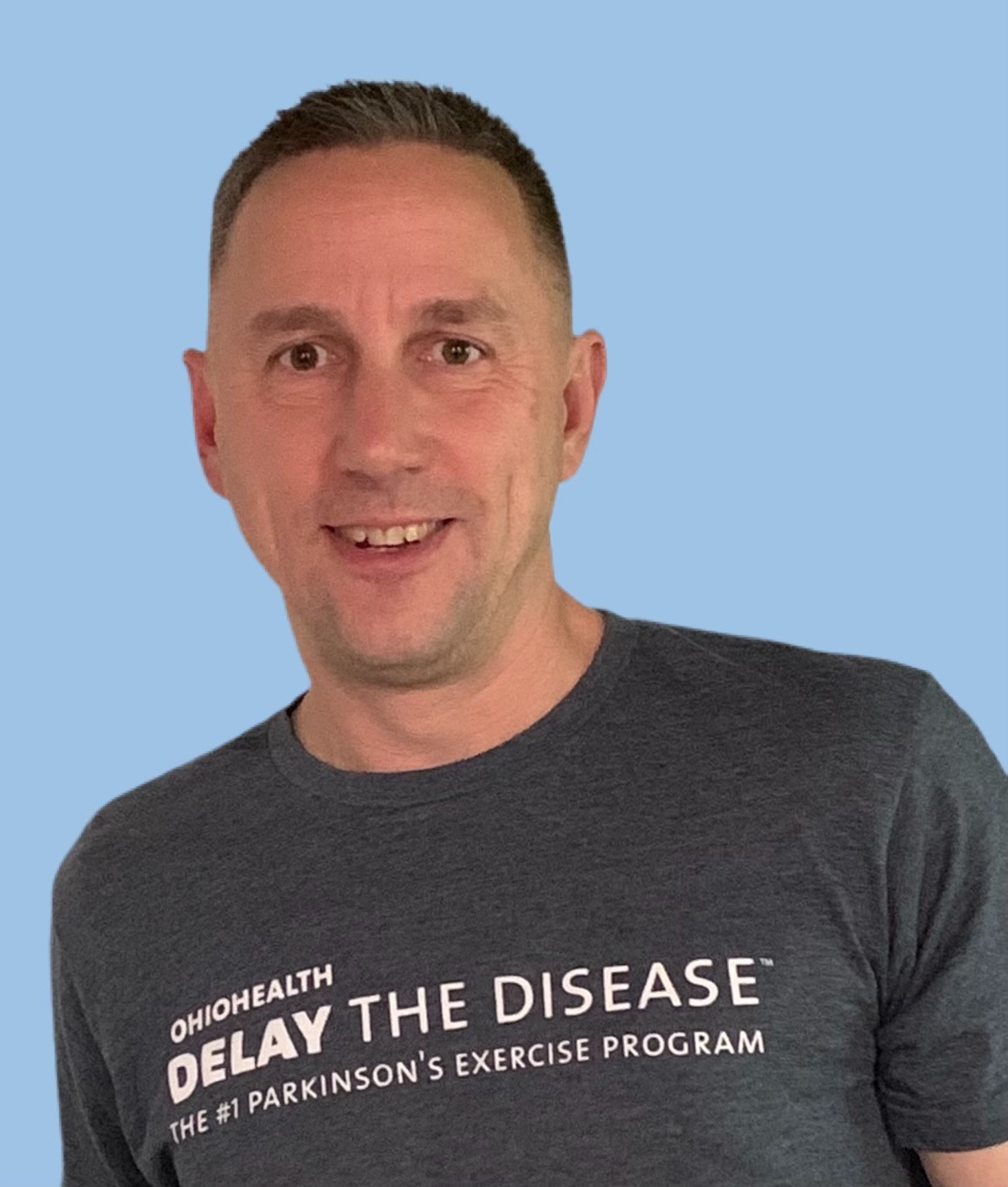 active to help slow the effects of Parkinson's disease. He runs Parkinson's-specific exercise programs in Beaver County, PA and says: "Life is about being able to enjoy the things you love to do and the people around you. You can still watch your grandchild play a sport and enjoy hobbies like gardening, cooking, and traveling, even with Parkinson's. The key is regular functional exercise training and building habits to keep active." Clients have reported improvements in balance, gait, posture, rigidity, multitasking, and overall health by participating in Duane's programs. When he's not helping people with exercise training, he can be found teaching local youth tennis programs and spending time with his wife and kids.
Educational background: B.A Communication, Robert Morris University Certified Personal Trainer – National Academy of Sports Medicine Delay the Disease – Parkinson's Exercise Program – Ohio Health Certified Health Coach – American Council on Exercise