Correlates of Apathy in People with Parkinson's Disease
Dr. Brad McDaniels will talk about an all too prevalent aspect of Parkinson's disease… Apathy, one of the most challenging and puzzling of the non-motor symptoms in Parkinson's disease.  Dr. McDaniels will discuss how correlates such as gratitude, loneliness, stress, spirituality, and quality of life influence apathy, why it matters and what can be done about it. 
---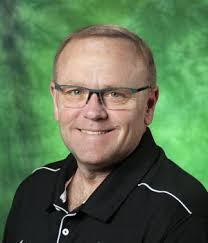 Bradley McDaniels, PhD, CRC
Brad is an Assistant Professor in the Department of Rehabilitation and Health Services at the University of North Texas. Prior to joining UNT, Brad earned his PhD from the University of Kentucky in Rehabilitation Counseling and subsequently accepted an Advanced Rehabilitation Research and Training Post-Doctoral Fellowship appointment, with a focus on Parkinson's disease, in the Department of Physical Medicine and Rehabilitation at Virginia Commonwealth University. Brad's research interests include psychosocial adaptation, quality of life, meaning in life, and apathy in people with Parkinson's disease.
Dr. McDaniels has recently appeared on programs and panel discussions with the Davis Phinney Foundation, Parkinson Foundation and 2 Mikes Radio Podcast.