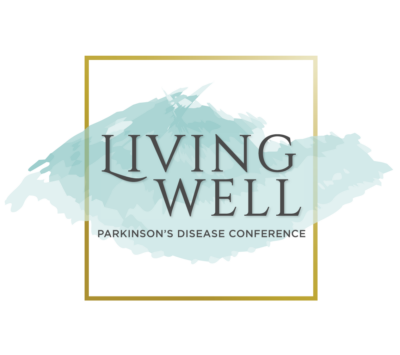 In April 2022 we hosted our annual Living Well Parkinson's Disease Conference at the Shrine Center in Cheswick.  The event was the region's most comprehensive one-day conference focused on improving the lives of people affected by Parkinson's Disease.
Below you will find bios of our speakers, the title of their session as well as the Powerpoint they used in their presentation.
Want more? You can have FREE unlimited access to our Living Well Conference videos.  They feature every session and speaker from the conference.  You can watch the sessions at your own pace, in your preferred order. To access the videos, click the link below.
Click Here to learn more and buy tickets for our 2023 Living Well Conference!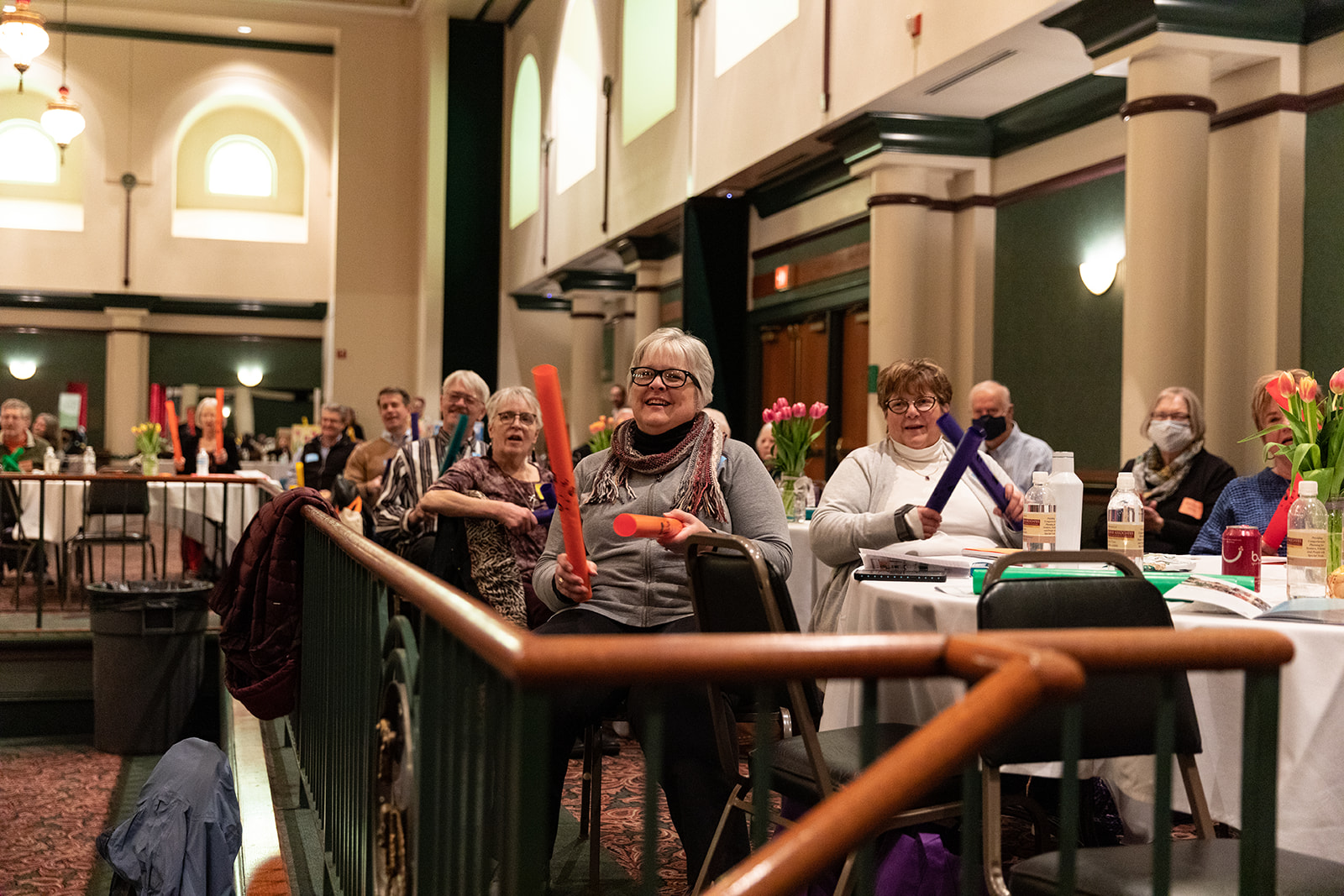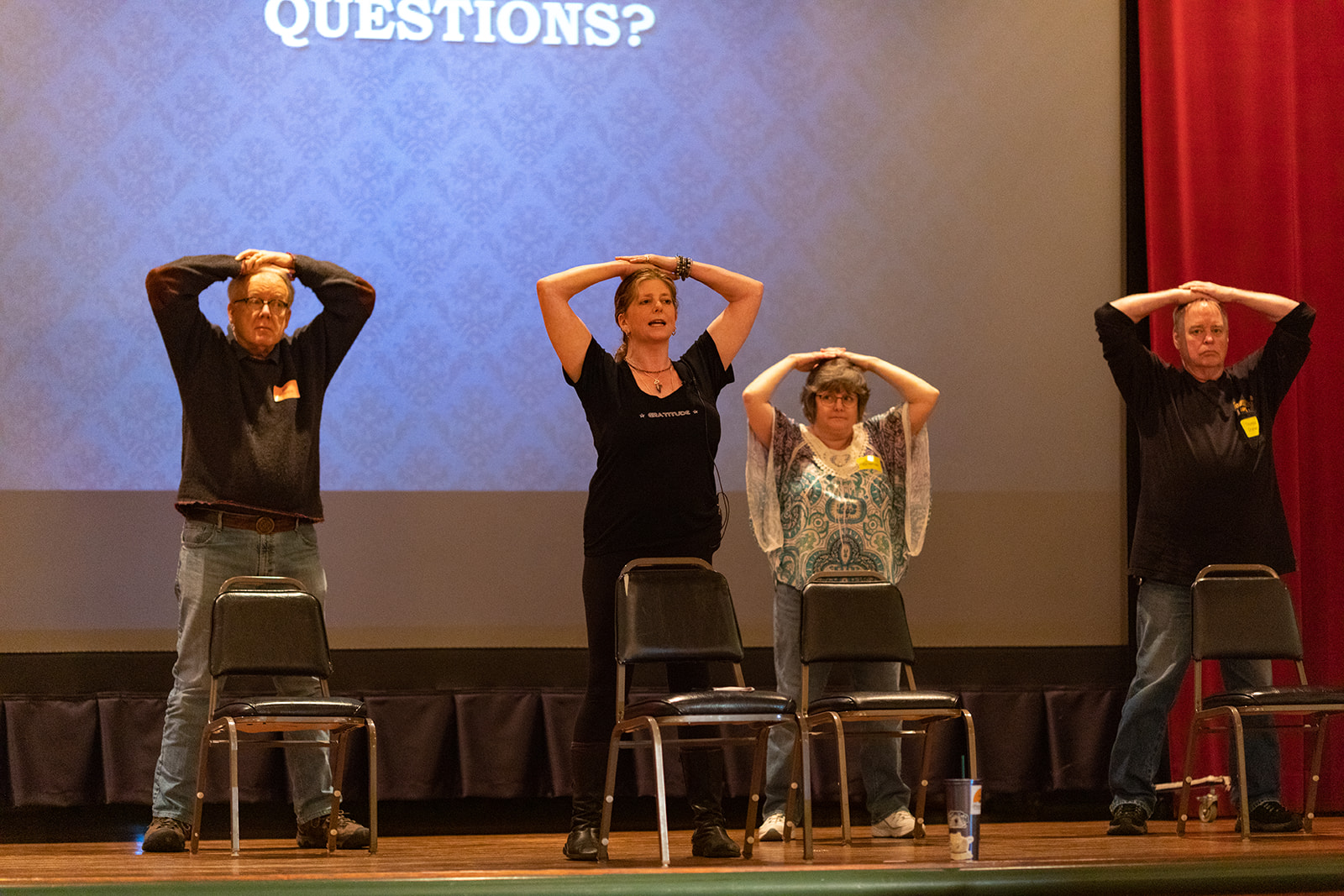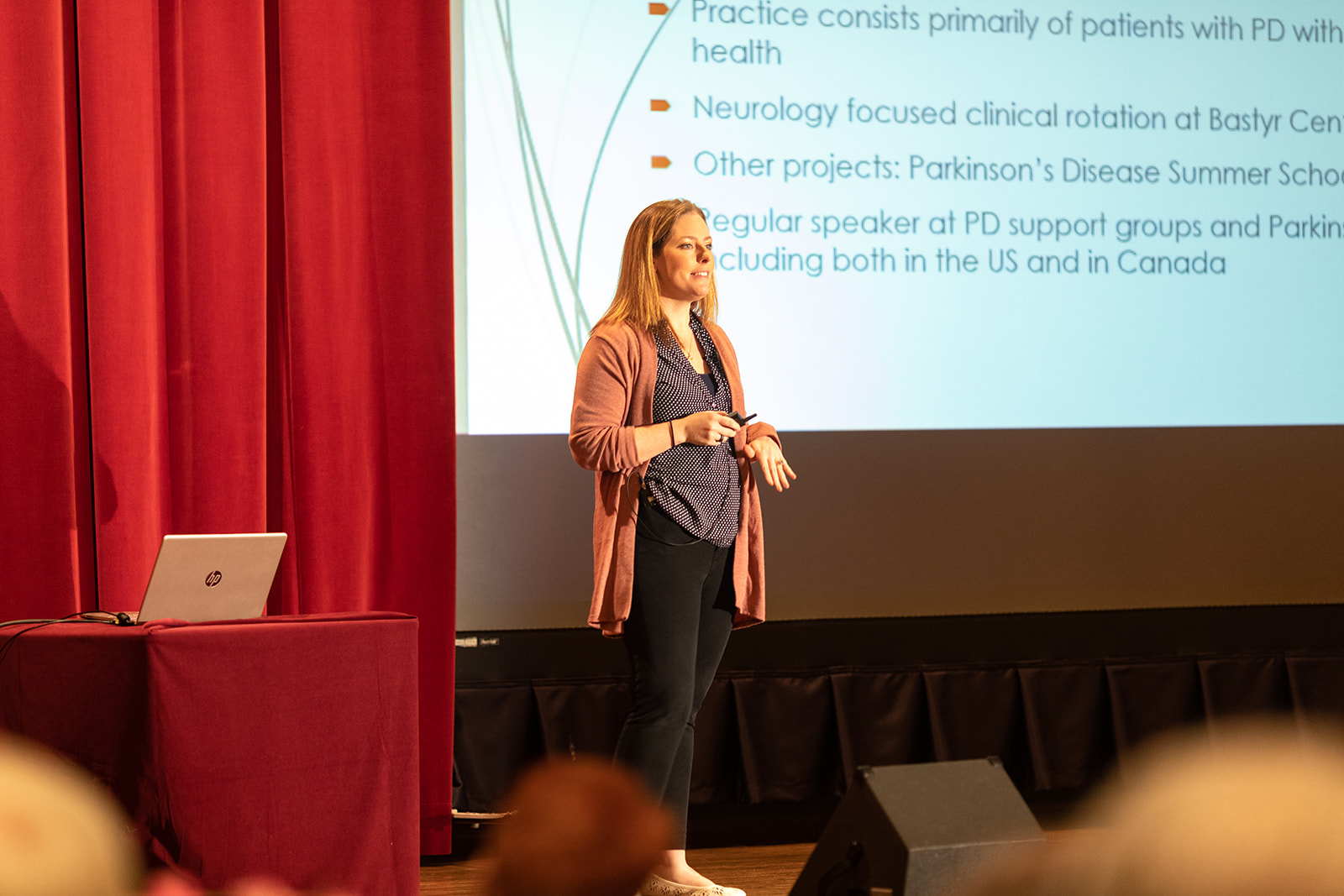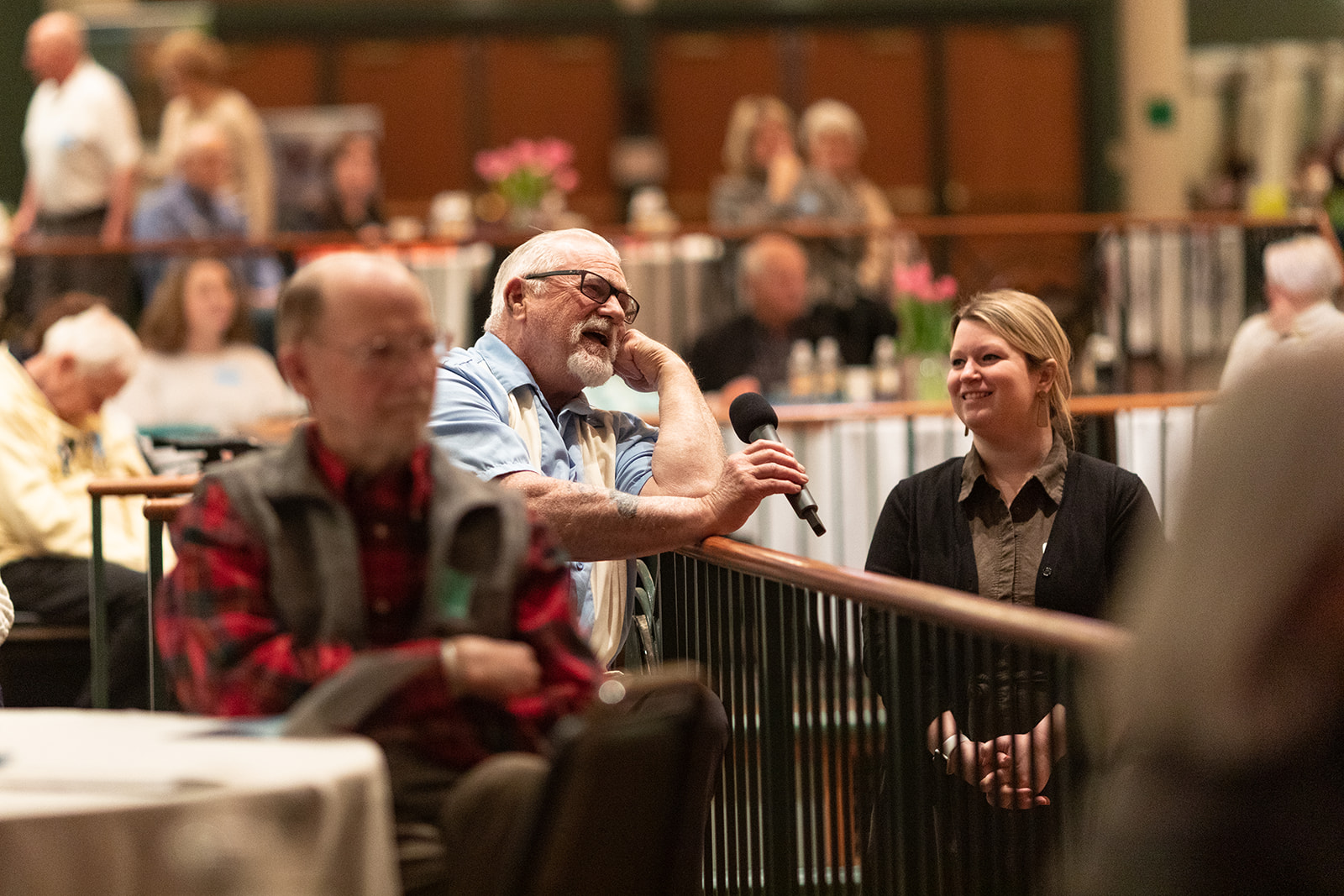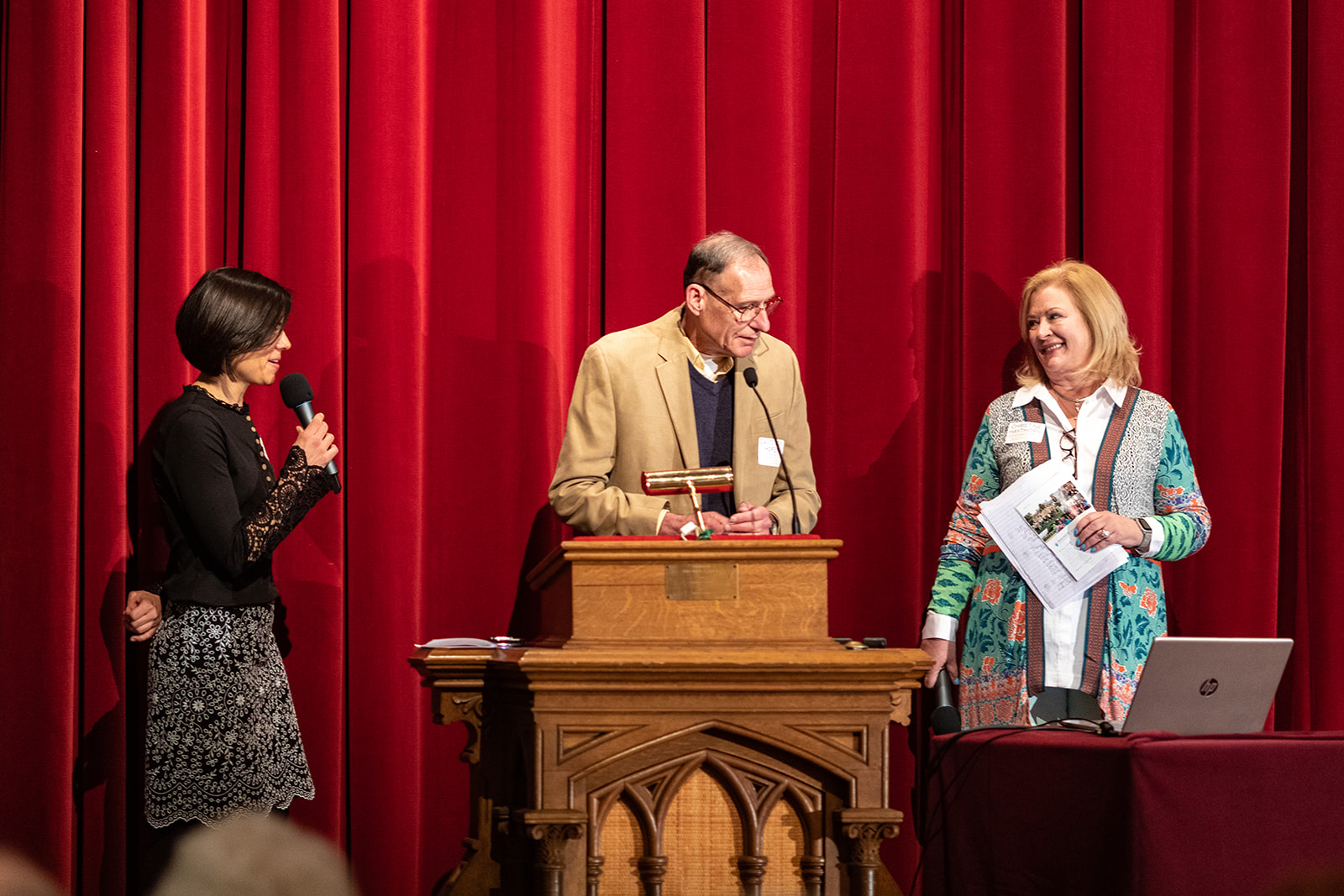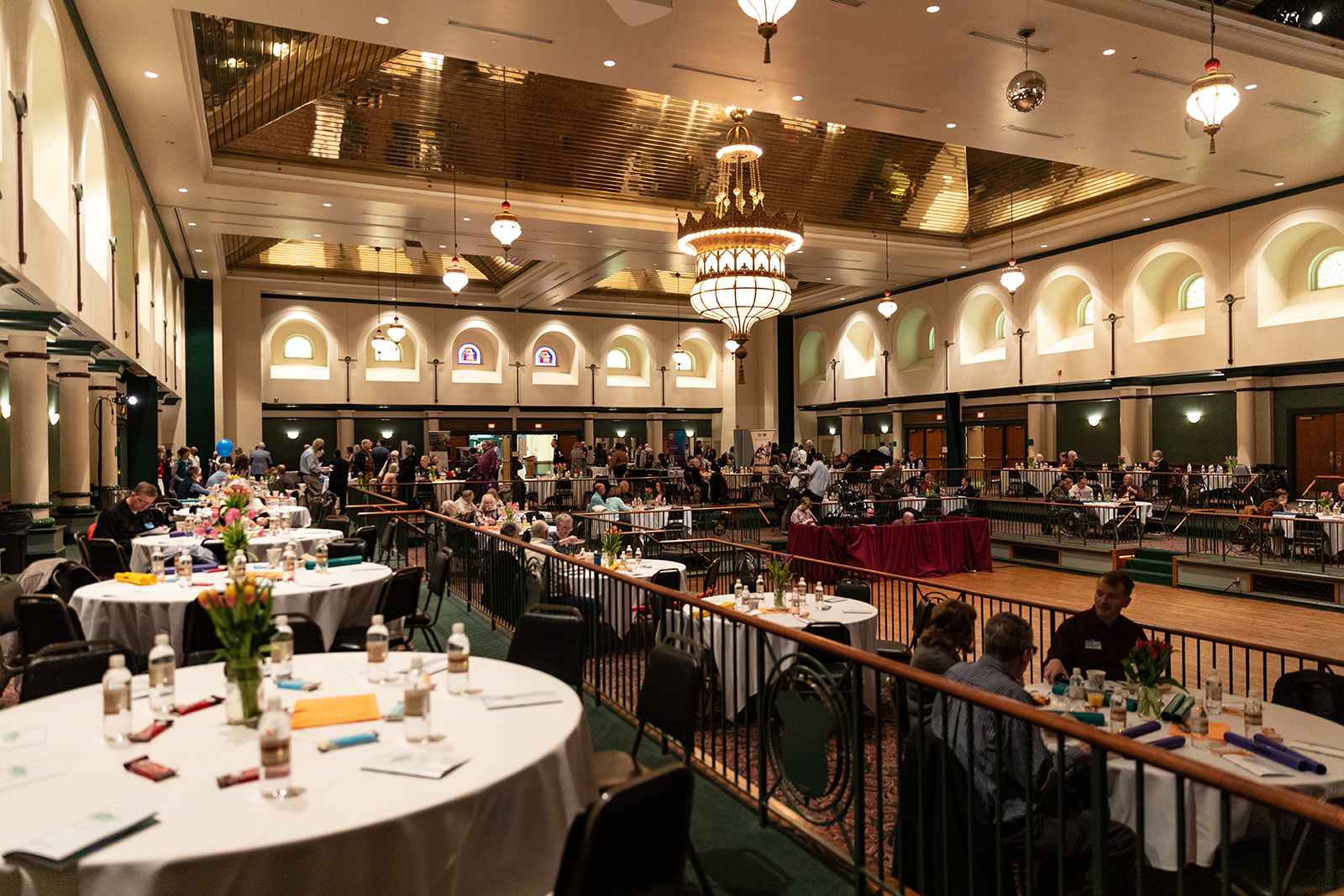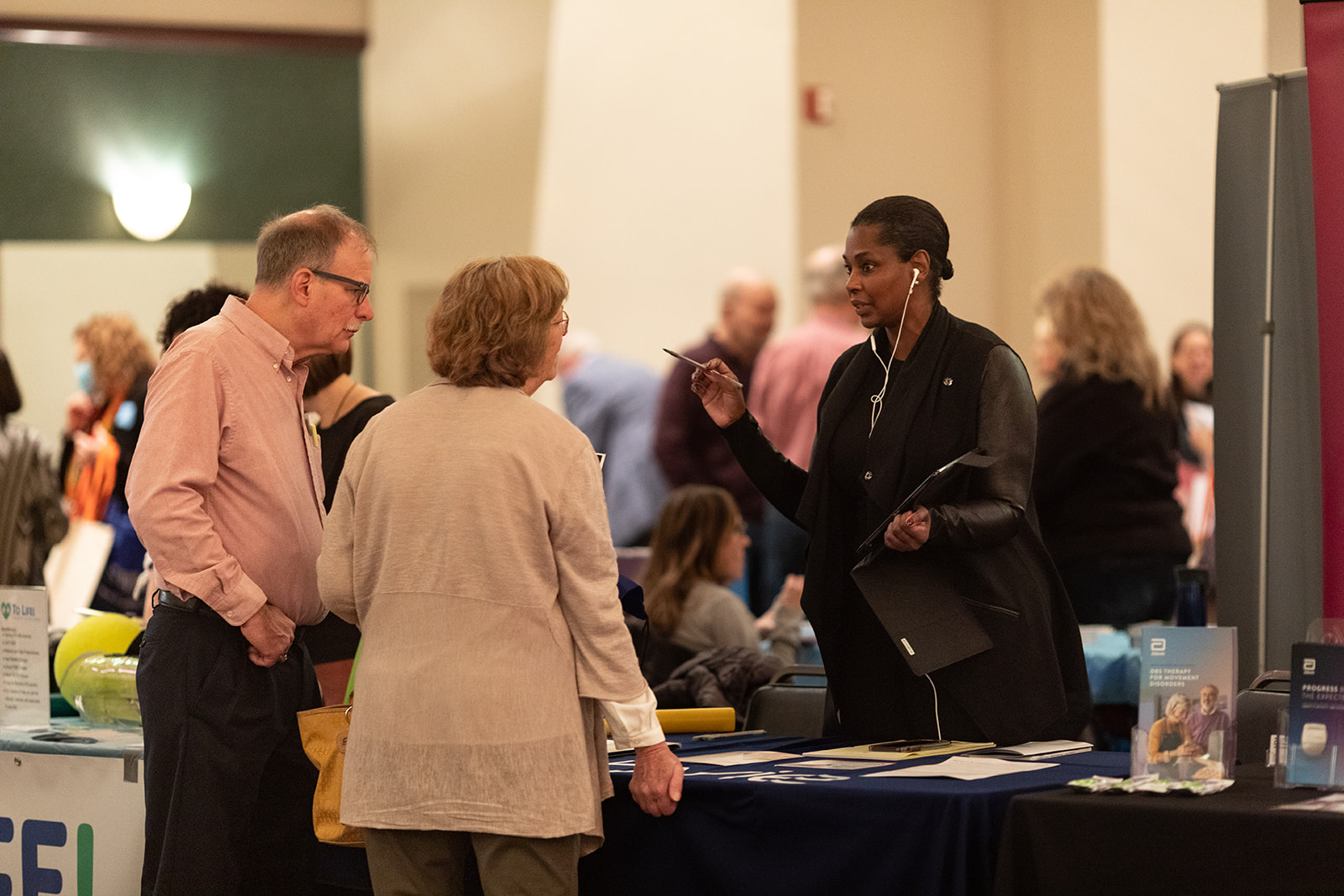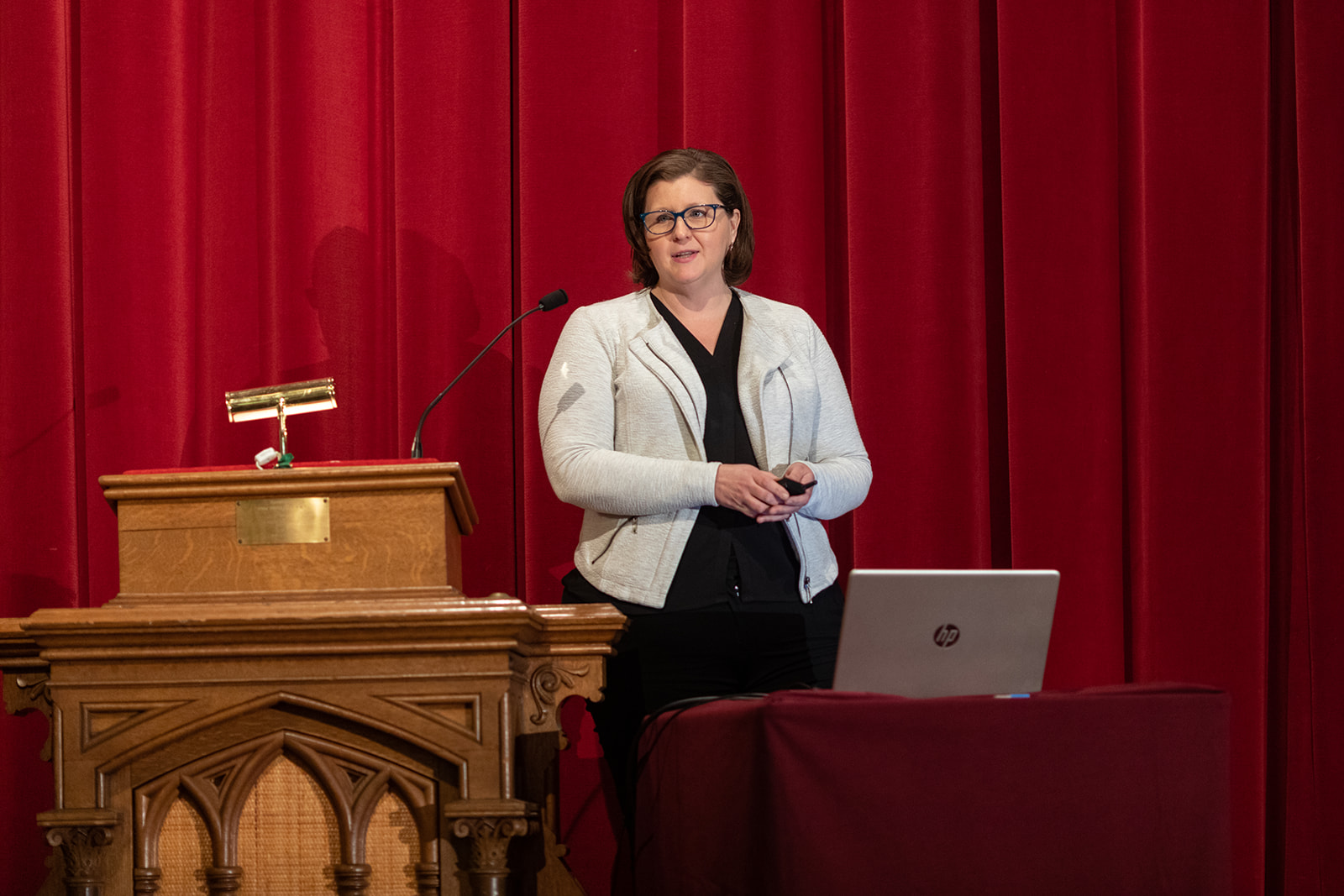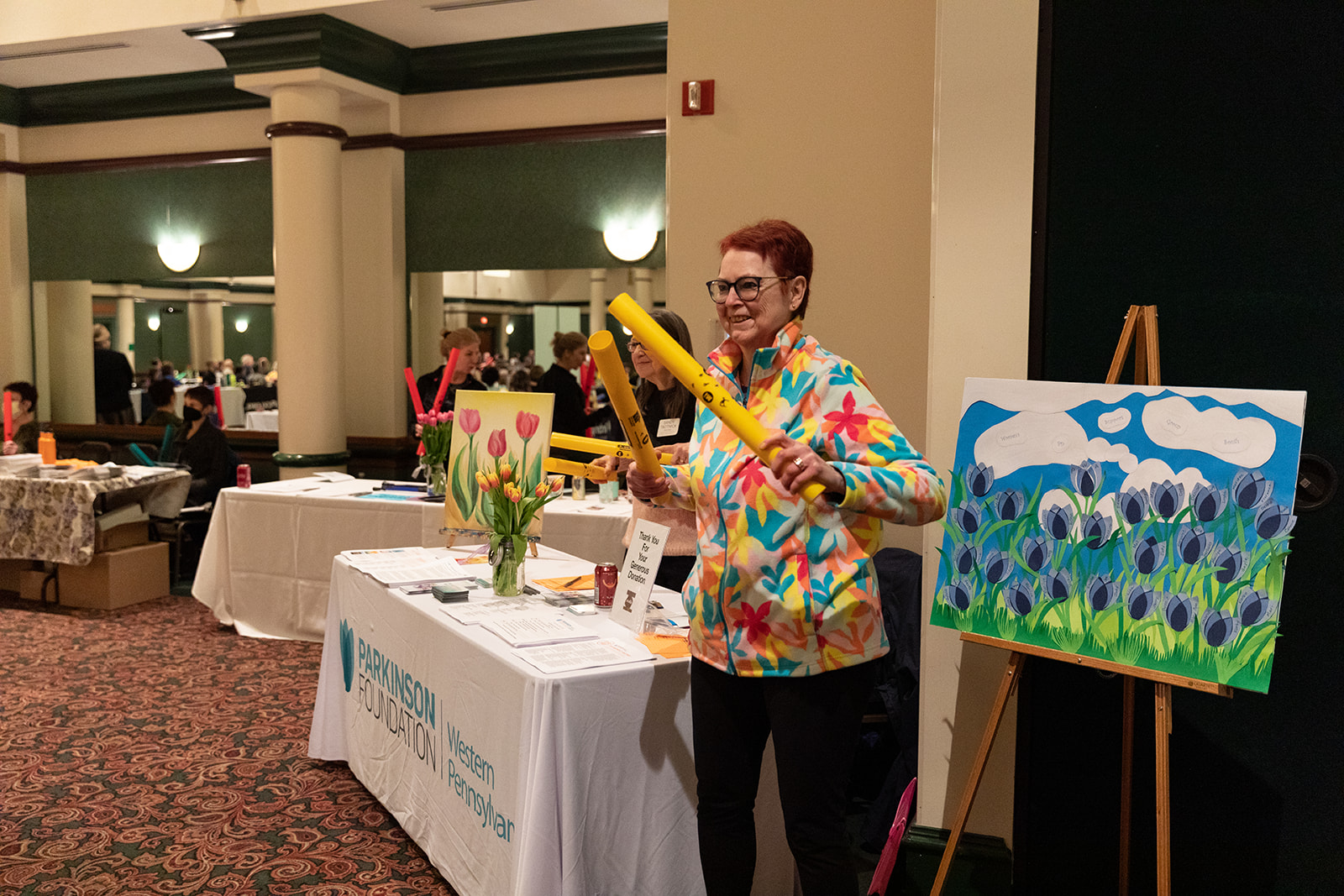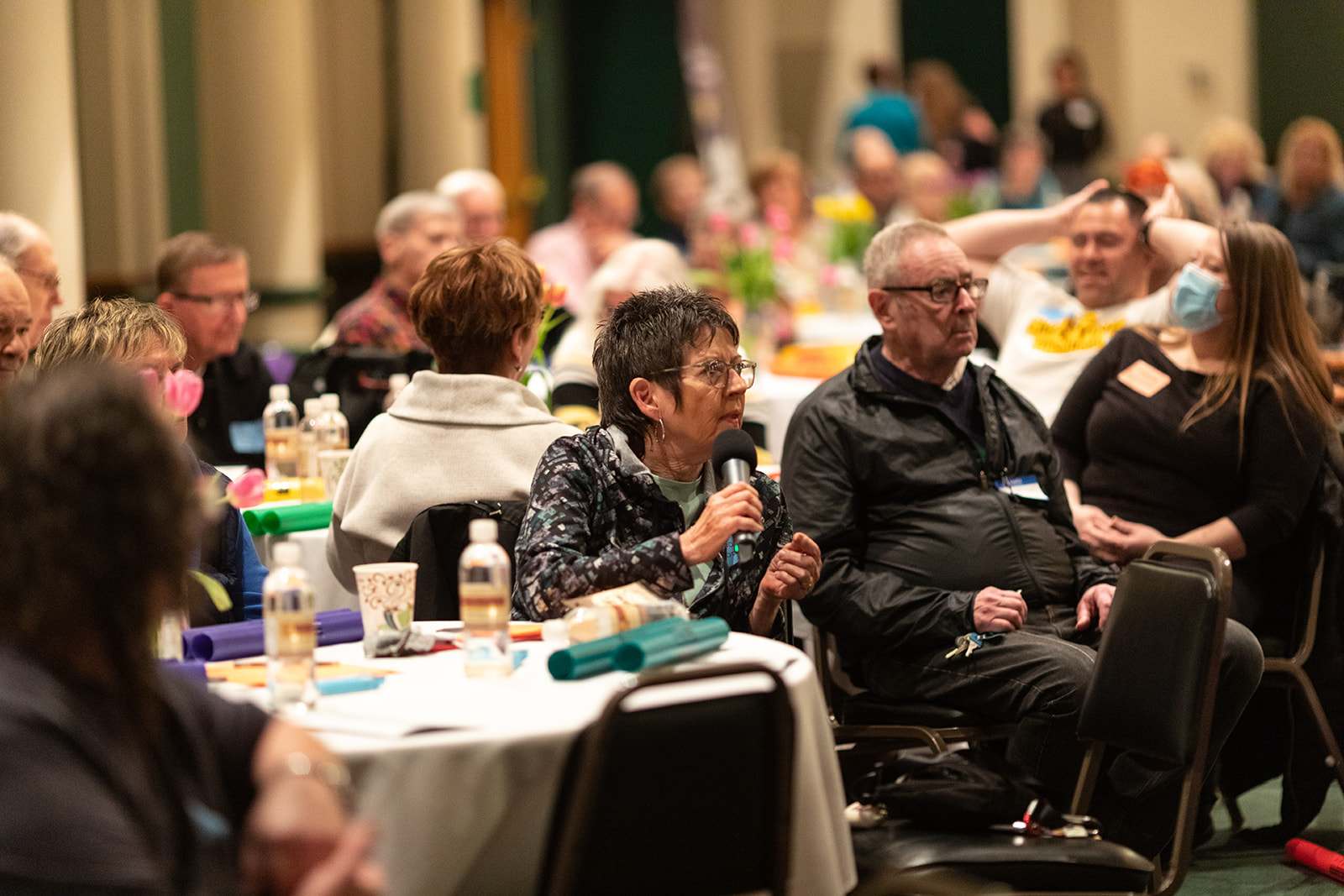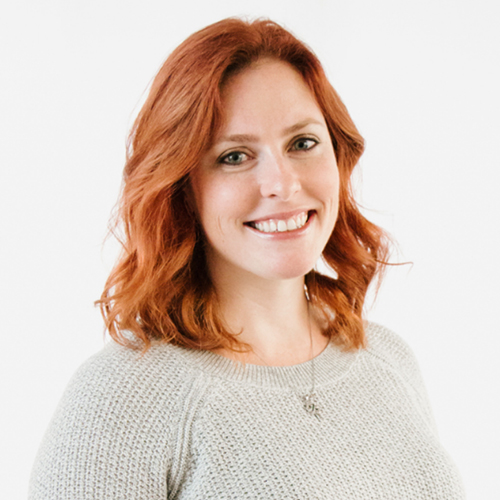 DR. SAMANTHA EVANS, ND
Naturopathic Practitioner at Seattle Integrative Medicine
Dr. Samantha Evans received her undergraduate degree in Molecular Biology and Chemistry Western New England College in Massachusetts.  She went on to pursue a position as a phlebotomist which sparked an interest in chronic disease.  It was there that she decided to pursue a medical degree at Bastyr University.
While studying at Bastyr, she developed an attraction to Naturopathic Neurology and studied under two other neurological specialists: Dr. Marco Vespignani and Dr. Laurie Mischley.  She spent time as a research assistant in Parkinson's Disease for Dr. Mischley, volunteering for Parkinson's support groups and observing patients diagnosed with a wide range of neurological conditions with Dr. Marco.  Since completing her residency with them she developed a passion for the brain and gut connection as it pertains to health and wellbeing, in particular for those that have Parkinson's disease and now focuses her practice on that.
Dr. Evans gave three presentations during our Living Well Conference.  Download her presentations below: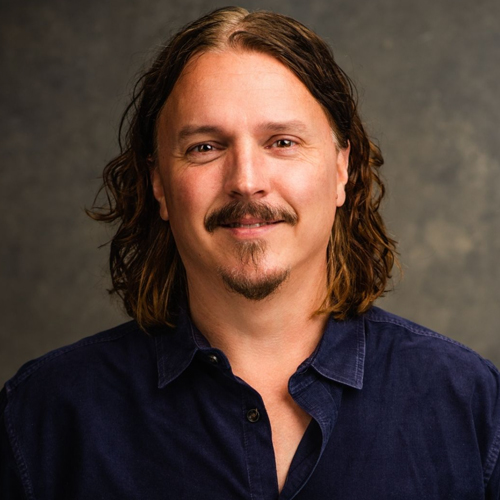 JIM DONOVAN M.Ed.
Professional Musician
Jim Donovan M.Ed. is a professional musician, Assistant Professor at Saint Francis University and TEDx speaker. His mission is to share the healing power of music through education and performance. He specializes in placing music and wellness programs in organizations who focus on people with disabilities and people recovering from addiction.To date, his TEDx Talk "How to Trick Your Brain Into Falling Asleep" has been viewed over 5 million times worldwide.
Donovan performs with his band Sun King Warriors and was a founding member of the 3-time platinum band Rusted Root. There he co-wrote the song "Send Me on My Way" featured in the movie Ice Age and became the first song on Mars where it "woke up" NASA's Mars Rover. https://www.donovanhealth.com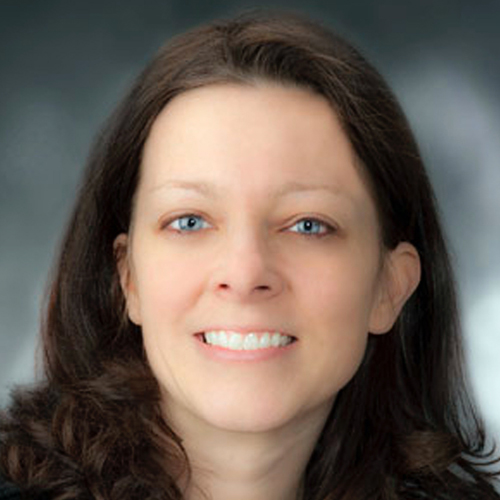 DR. VALERIE SUSKI, DO
Chief of Movement Disorders, UPMC, Associate Professor of Neurology at University of Pittsburgh School of Medicine
Dr. Valerie Suski joined the UPMC Department of Neurology in January 2008 after completing her Neurology residency at Virginia Commonwealth University Health System/Medical College of Virginia and a clinical Movement Disorders fellowship at Duke University.  She currently services as the Clinical Director of Movement Division, Director of UPMC HDSA Center of Excellence, and Co-Director of Movement Disorders Fellowship at UPMC/University of Pittsburgh.  Dr. Suski is an active member of the Movement Disorders Division providing evaluation and treatments including botulinum toxin and deep brain stimulator programming to patients with a wide variety of movement disorders.
Dr. Suski provides the services of the Movement Disorders Clinic through Telemedicine once a month to a remote community location where this subspecialty is needed. She is especially interested in non-motor complications in Parkinson's disease, atypical Parkinsonism, dystonia, tremor and Huntington's disease. She is also extremely active in service to the Parkinson Support Group and Huntington Support Group community in the Western Pennsylvania region.
Dr. Suski has been active in the clinical training of Neurology residents via the outpatient clinics, inpatient Neurology ward, and consultation services, and supervises the weekly Neurology Resident Continuity Clinic. She also participates in medical student education, teaching them in the outpatient clinics and during the inpatient services. In 2017, she became the Clinical Director of the Movement Disorder and co-Director of the Movement Disorders Fellowship.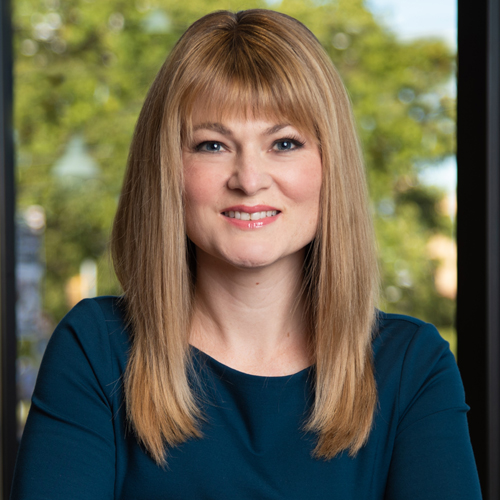 JENNIFER ROSE, CELA
Certified Elder Law Attorney at Julian Gray Associates
Jennifer Rose is a Certified Elder Law Attorney with Julian Gray Associates in Pittsburgh, PA.  She assists clients in all aspects of asset preservation as it relates to long-term care expenses including pre-planning, Medicaid application process and VA Benefits planning.  Jennifer also specializes in Special Needs Planning including estate planning and public benefit planning for individuals with special needs, and for parents of children with special needs.  In addition to elder and special needs planning, Jennifer also assists clients with general estate and trust planning, estate administration and trust reformation issues.
Jennifer is a frequent lecturer for the Pennsylvania Bar Institute where she educates other attorneys on elder and special needs planning topics.  She also speaks regularly to health care professionals and the general public on various related topics.  Jennifer has been designated as the one of the top-rated elder lawyers in Pittsburgh through the Best Lawyers in America, and has been named a "Pennsylvania Rising Star" by Super Lawyer's Magazine.  Since 2014, she has proudly served on the PFWPA board.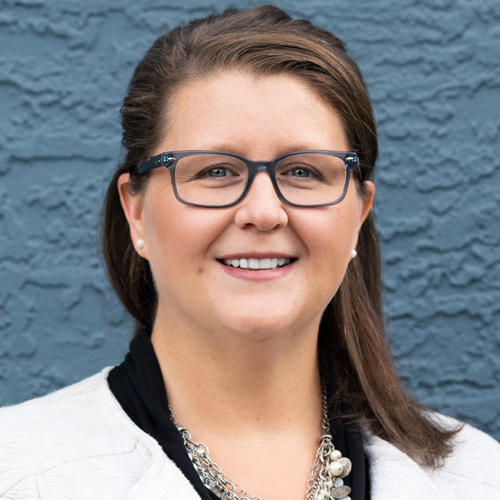 DR. AMBER VAN LAAR, MD
VP Clinical Development at Brain Neurotherapy Bio, a unit of AskBio
Dr. Amber Van Laar obtained her MD from the University of Pittsburgh School of Medicine in 2009, followed by residency training in Neurology and a clinical-research fellowship in Movement Disorders at UPMC. Upon completion of training, she accepted a faculty position in the Department of Neurology at the University of Pittsburgh School of Medicine in the Movement Disorders division. As a physician-scientist, Dr. Van Laar continued her academic research in the Pittsburgh Institute for Neurodegenerative Diseases, where she also completed a Certificate in Clinical Research from the Institute of Clinical Research Education at the University of Pittsburgh.  In her clinical practice, Dr. Van Laar has cared for patients living with a variety of movement disorders and neurodegenerative diseases. She has also contributed to the Parkinson's disease community through volunteer work with local PD support groups and serves on the Board of Directors for the Parkinson's Foundation of Western Pennsylvania.
Dr. Van Laar has been researching gene therapy approaches for Parkinson's disease since 2002. Her laboratory efforts have focused on mechanisms of neurodegenerative diseases, and in 2014 she received the Clinician-Scientist Development Award from the Parkinson's Foundation and the American Academy of Neurology to investigate the therapeutic potential of gene therapy in parkinsonian models. Dr. Van Laar has also been an investigator in clinical trials for neurodegenerative diseases, including multiple gene therapy studies for Parkinson's disease.  Dr. Van Laar continues her work with gene therapy and now serves as the VP of Clinical Development for CNS Gene Therapy at Asklepios BioPharmacetuical Inc. (AskBio). She brings a unique blend of preclinical, clinical, and clinical-trial development experience to the advancement of gene therapy as a new platform to address the underlying causes of Parkinson's disease and similar brain diseases.